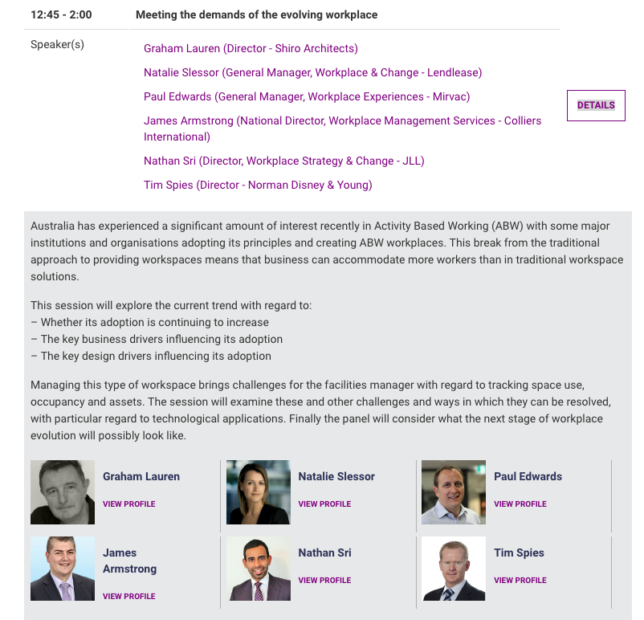 One result of the extensive research I've conducted into workplace strategy was that having published The Evolution of Workplace Strategy into a discipline of FM in the December 2016 print issue of Facility Management magazine, I was then invited in March 2017 to chair an expert panel on the subject of the evolving workplace at the Total Facilities Conference at Sydney's Darling Harbour.
This event aside, I have had the following published In The Urban Developer:
What Is Workplace Strategy, And Why Is It So Important?
Is Workplace Design Briefing Becoming Too Complex For Property Specialists Alone?
This aside, I've been commissioned by another company to write its white paper on coworking, from which I learnt a lot, and which was made all the more fascinating for its emerging importance in the discipline of workplace strategy.
There is sure plenty more to follow. If it's of interest, you can find plenty more of this work at medium.com/workplace-strategy.