Shiro designs award-winning, connected, customer-driven spaces to feel good about
Our work with you can introduce you to dimensions other architects can not yet see to improve your return on your property
We create high-functioning showcase commercial and residential projects, taking the forward-looking, innovative character of modern, minimal Japanese architecture as inspiration.
Our buildings both make clients money and win awards. For many that may be sufficient. 
However, to make your design decisions work better, we can now introduce a new aid to your decision-making, however you aim to benefit from your property.
In the universe of faster-moving consumer goods, no supplier will launch a product without undertaking extensive prior qualitative user research concerning the sentiments of customers.
In those worlds, their customer experience (CX) is critical.
In all worlds, however, an era of rapid digitisation now sees us moving into an age in which "thinking at a new scale" across the internet will become pervasive in all forms of commerce.
This will be found everywhere because it enables companies competitively to explore, to tap into and not to waste any of the insights, experience or intelligence available to them. 
We engage this thinking in our unique next-generation property briefing methodology, which we describe as "briefing beyond the building."
Its aim is to help you make better risk-based decisions by assisting you to factor in other perspectives – including those of your own users and customers – into your calculations.
By putting this resource to work, we aim to create and configure buildings that perform better in every dimension that matters most to those who will pay for, invest in, live, use and work in them.
The Shiro design differentiator
Prior to founding Shiro, our design principal Hiromi Lauren enjoyed a highly successful 20-year career working for Harry Seidler and Associates, where she was an associate, and one of Harry's favourites.
Then, her first building completed subsequently in her own right, the KDV Golf and Tennis Academy on Queensland's Gold Coast, scored her and Shiro "a hole in one" when, in June 2017, it won the 2017 Queensland state award for commercial architecture.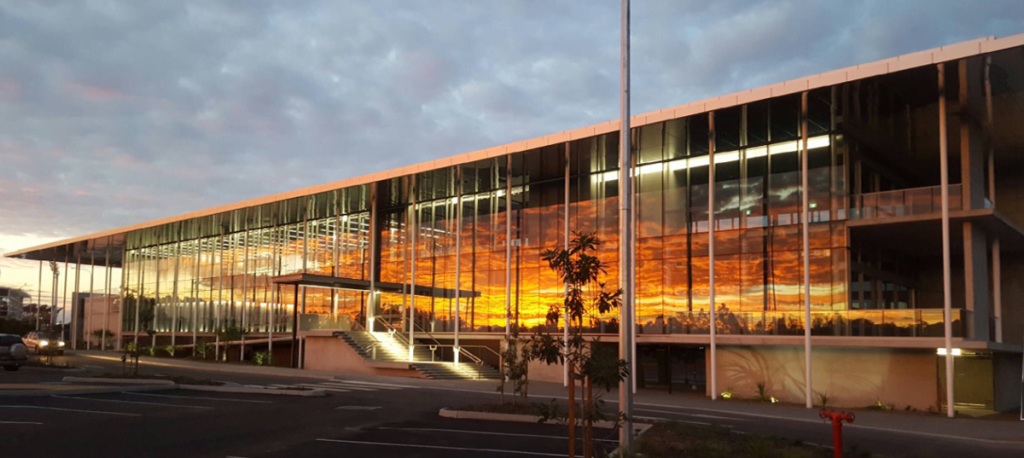 More recently, Hiromi spent much of the year 2022 in Japan, consulting on the development of sport and entertainment stadiums in her native Osaka.
In its January-February 2018 edition, Architecture Australia magazine gave the KDV Academy generous coverage, and there is a link to that feature article here.
After winning the Queensland award, Hiromi's first media interview was also published here in the Australian Design Review.
But, when working for Harry Seidler, Hiromi had already proven her ability to create unexpected financial benefits for developers.
Our commercial differentiator: Delivering design-driven windfalls for commercial multi-residential developers
At Seidler's, Hiromi earnt Harry's esteem not least by doing just precisely this, securing her developer client an unforeseen bonus of more than $5 million when she designed an unexpected extra unit into each of 11 of 16 floors of the North Apartments building in Sydney's Goulburn Street.
Being extremely skilled and disciplined with tight spaces is baked into her practices as a product of her Japanese architectural background and the pressures of having repeatedly had to prove her space-economising abilities to Japan's banker-investors when working there during its economic-growth "bubble" years.
Likewise, on a current apartment-development project in southern Sydney comprising a requirement for 60 units, her design has yielded an extra four, bringing its total to 64 units.
Shiro exists to create attention-grabbing spaces to feel good about
On the KDV Golf and Tennis Academy's completion, we were given feedback independently by groups representing each of two prestigious visiting Queensland property developers that the design characteristics that bathe its interior so generously in natural light made the project "feel good."
Its striking appearance aside, this was also a notably inexpensive building, built on time and to budget.
We have since worked for our client, KDV Sport, on its follow-up project, its student accommodation block, a facility designed to house top-flight international sporting students in an environment that had simply to follow this same "feel good" rule.
Growing single-dwelling residential expertise
In residential, although we never set out specifically to design houses, at around the time as Hiromi won the Queensland architecture award, we were also invited to submit three of our house designs for inclusion in the television show Grand Designs Australia. 
This dramatic luxury home we currently have under construction on the Parramatta River waterfront, NSW, aside (which is being built for the family of a successful multi-residential developer), the other two were in Kellyville, NSW, and Gordon, NSW.
In the Parramatta River waterfront house video, we've clearly taken a bit of licence with the background, but the illustration is otherwise faithful to what is being built.