Media interview request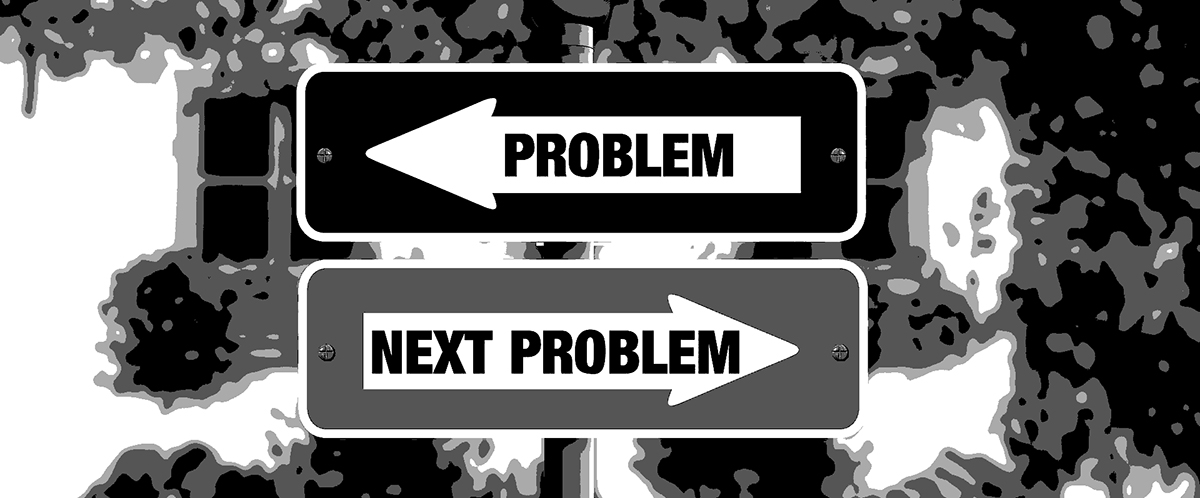 Would you talk to me for a feature I am about to write about what may turn out to be our most disruptive technology yet?
The story I am researching, about whose premise I give greater detail beneath, concerns, perhaps counter-intuitively, an entirely naturally occurring human resource present at every desk in every workplace.
Early interest has already been shown in this piece by the Australian Financial Review and others, and I'd like to invite your participation, if you believe you have something to contribute and your opinion could bring some interesting comment, insight and colour to what I am writing.
My focus concerns the ways in which the minds across a workplace – its connected intellect – can be more effectively organised to deliver a better return for business owners and investors.
Because, apart from being a former Australian Financial Review journalist/sub-editor, I am also a director in my wife's architectural practice, I have already published elsewhere about how this capacity, which I describe as "social internet literacy" (see beneath), can be applied to building design. I've also put the links to those pieces beneath.
However, as this capability clearly has far wider implications, especially in the wake of the pandemic, I'd be very interested to explore with you what you consider these might be.
And I would be interested in talking to you, whether you wish to do this either named, attributed and on the record, or off it, simply as a possible background observer and guide to what I am covering. Just as usefully, I'd appreciate pointers to, or ideas about, others who may be willing to play a part and have an interesting view.
If you have something to contribute, I hope you will agree to participate and, in anticipation, look forward to speaking with you.
And thanks for reading this far, nonetheless.
Graham Lauren graham@shiroarchitects.com 0416 171724
My starting point
The premise for what I am writing is that although we may still be in the earliest years of the internet, every mind in every business is now better connected than ever before.
The degree of precision with which those minds can be steered in unison to drill down into, pick apart and articulate any workplace's problems and challenges is unprecedented.
Because they can design their future connected intellect around it, this makes it only a matter of time before someone sets a new standard for the ways in which they learn to organise the intelligence, tools and knowledge currently hidden within their business.
Thus, at the emerging knowledge frontier, when every business uses the cloud, the next killer app is unlikely to be a physical technology.
More disruptively, it will likely be the ease with which that rival can reach into its connected intellect in search of its solutions and enhanced competitive strategies.
And, my focus necessarily concerns the ways in which, at a time, post-pandemic when organisational form is shifting irrevocably, with more people working more often from home, the minds across a workplace – that connected intellect – can, and needs to be, more effectively organised to deliver a better return for business owners and investors.
My line of questioning
What I would like to explore is what effect you believe this would this have:
On competition in the market in which you are a player?
On your own business and its products?
Generally, on the change occurring around you, within your industry?
Furthermore, if your company is an investor:
What more would you want to know about the ways in which the companies in which you invest purposefully manage their own connected intellects?
What would you want to know about what the companies in which you invest don't know?
What would you want to know about the speed with which they could turn the management of their connected intellect to their advantage?
How would you change their behaviour in the light of this recognition?
How would this change what these companies should report on to their shareholders?
How concerned might you be by what you don't know about what the companies you invest in don't know?
What is the post-Facebook connected intellect?
Previously, it used to be hard, if not impossible, to capture and transform into usable information the knowledge and insights of those across an organisation.
Yet, as our use of and familiarity with using the social internet grows, we have reached an age of unprecedented opportunity in making the best use of intelligence across the web-age business.
Although it is still a force unrecognised, unexamined and therefore unorganised in most organisations, through near-ubiquitous familiarity with Facebook and others, we've now arrived at "peak social internet literacy."
This entirely naturally occurring capacity's practical applications are also easily demonstrated, as we have reached the point at which every employee in every business knows how to use social media to write online, upload and share material and to make comments about those items uploaded by others.
And when such communications are in writing and captured by the mirroring, private, internal Facebook-like or networked, document-sharing technologies now available within every business, workplace knowledge, insight and learning that was once out of reach is no longer beyond management's grasp.
Through the precise data it can drill down on, it also has access to a bottomless, renewable resource – an inexhaustible source for possible business and customer experience (CX)-improving investigation – whose creativity may be limited only by its imagination in what it asks for.
That knowledge and insight can now be applied to identifying and finding new ideas to address the problems and challenges in whichever business or society managers work.
The better and more usably they bring order to its content, the more quickly they can advance their transformations to the detriment of their rivals, and the more readily each can determine the way it transforms its literacy into fully fledged, organised workplace social internet productivity.
The professional challenge now lies in inquiring, making sense of and feeding back to any group with diverse opinions what its members know and can contribute to understanding and overcoming its challenges.
Precedents: My writing on social internet literacy, applied to building design
In September 2019, I published Social Media for Managing Property Customers – (not my choice of headline), in FM (Facility Management) magazine: https://bit.ly/2k8iS3U
And then, in February 2020, I published A Matter of Intelligence (again, not my headline), specifically on the application of social internet literacy to the future shape of a smarter workplace in InDesign magazine. https://bit.ly/38xOsvS
Where does "social internet literacy" come from?
Of course, I can't claim to have "created" social internet literacy any more than anyone else can claim to have invented reading, writing, typing or listening (and, granted, others may refer to this latest emergent human-productivity capacity differently elsewhere – I just haven't found it). However, to the best of my knowledge, and unlikely as it sounds, even to me, because of my long-standing fascination with workplace social technology-driven organisational learning, I believe I may be among the first to have identified and articulated its presence as a pervasive, potent, largely under-realised and increasingly valuable management resource.
About me
Some writers may be driven to write fiction and others poetry. And, as much as I'd like to be a great novelist or an accomplished screenwriter, I have to accept that I am not made that way.
As much as I may enjoy writing, investigating and publishing, my greater inclinations are to edit and bring sense and order to what is thought up and/or written by others to make it readable and usable as a force for learning.
I am most interested in using what I can do to dig into what a company's workplace knows and can learn to stimulate new thinking, new creativity, new business models and paths to new revenues.
To this end, as a working journalist, by getting myself appropriately educated, I've qualified myself to make my special discipline the discovery and internal reporting of workplace knowledge with its growth as my aim.
My understanding of the communication potential of revealing and making sense of what is known within businesses results from my being a former journalist and sub-editor – a key fact-checking, sense-making and quality control editorial role in all professional media – on the pages of The Australian Financial Review newspaper group in Sydney. That makes me an extremely picky proof-reader.
My sensitivity to the need for internet-driven digital-age organisations to learn and develop is, in turn, based on my own study and interest in the management of technology-driven organisational learning.
It is inspired by my MBA (Technology) from the University of New South Wales in Sydney, Australia, as that qualification focuses on creating and managing the businesses of the future, addressing changes driven by advances in digital and networked technology.
Besides my extensive media experience, I have also put in editorial time at the corporate social workplace coalface, as I subsequently also worked, using the relevant workplace social technologies, at the Commonwealth Bank of Australia at its Sydney headquarters.
At the CBA, my daily work involved using Atlassian's Confluence wiki – a prime workplace social technology – to make sense of and turn into usable technical documentation the contributions of a diverse range of workplace contributors on a deep digital transformation project in its 200-strong software development team.
Because, while there, I learnt a lot more about how to do it better, I am chasing an opportunity that perhaps few others have yet seen. And in writing this up, I may be at risk of creating new competitors, but there is more than enough work to be done, and until AI is sufficiently advanced, the purpose-focused collective, creative, connected human mind remains the best resource we have.
For our society to advance in every way, we must bring new sense to the undeclared, tacit knowledge of businesses as a platform for their future learning and transformation, using the best internal communication tools ever invented for the purpose.