Shiro designs award-winning, customer-driven spaces to feel good about
We create high-functioning showcase commercial and residential projects, taking the forward-looking, innovative character of modern, minimal Japanese architecture as inspiration.
Our buildings both win awards and make clients money.
That used to be sufficient, but now we can go one better, feeding vastly better information to those making such investments in modern-age buildings straight from the minds of those who will commission and use their spaces.
If you are in commercial property, we aim to make you smarter and better users of the connected intellect available to your business because that is where greater value lies, and how we believe you will create a better product.
We design from that connected intellect up, because we work with dimensions other architects can't yet see.
And, this may never be more important than in a COVID-infected world undergoing the experience of a one in one hundred year pandemic.
Use the power of post-Facebook briefing techniques to create a superior property product and a more rewarding customer experience (CX)

Digitisation and the idea of property increasingly becoming a responsive, information, knowledge and data-driven product whose occupiers' outputs can be read and adjusted for is moving ever nearer. 
Given the availability of universal access to the intelligence and socially expressed wishes of internet-connected occupiers, we have strategies to use this increasingly influential resource in the design of better-fitting buildings.
We will apply our unique experience to introduce deeper, more detailed consideration of user and customer needs and appetites into the briefing of spaces to make them work better for those who live and work in them.
In property, we are entering a new CX-driven world
Most employees once assumed that monitoring customer experience was the job of marketing or sales. Now, however, as demonstrated by the increasing prevalence of managers working for the largest Australian property developers incorporating the expression "customer experience" (or CX) within their job titles or descriptions, times have clearly changed.
We can see that chasing positive customer experience is now becoming the most important marketing game in property.
In this, companies must be first to identify needs that customers themselves may not yet have recognised, first, because any customer entity will be unique, but also because no one wants to be seen to get caught in the "me-too" catch-up game of simply copying a competitor's ideas. 
In the workplace, employee experience (EX) can likewise be enriched and made more productive and profitable when employers are able to design everything facilitating their business around the intelligence, imagination and creativity they wish to nurture, and that knowledge they possess and most wish to create, attract and retain.
Because happy workers create better companies, being able to define and build better EX will in turn result in their own more satisfying CX for those managers and leaders commissioning the workspace.
Their payoff will result from learning how to get greater efficiencies, inventiveness, market responsiveness and intellectual productivity from their digital-age workplaces.
Using as our vehicle our first-hand familiarity with the tools to capture the value of pervasive – or peak – "social internet literacy," we can help you get inside property users' minds to engage with the needs and intelligence of any space's occupiers in a way other practices can't.
In our estimation, at both EX and CX levels, commercial property landlords building a future business not just on leasing space but on working to help their tenants do better business will upend how the battle to sell commercial workplace will be fought.
For the landlord operating knowledge factories being seen to help businesses occupying them get smarter, more adaptable, more productive and more competitive, the queues will be long.
And, because to our knowledge, we have been first to recognise the potential of articulating users' needs in this way, we've also been paid to write and publish about the property applications of social internet literacy capture here, in August 2019's FM (Facility Management) magazine, and here, in Indesign magazine, published mid-February 2020, on its specific applications in shaping the workplace of the future.
The Shiro design differentiator
Prior to founding Shiro, our design principal Hiromi Lauren enjoyed a highly successful 20-year career working for Harry Seidler and Associates, where she was an associate, and one of Harry's favourites.
Then, her first building completed subsequently in her own right, the KDV Golf and Tennis Academy on Queensland's Gold Coast, scored her and Shiro "a hole in one" when, in June 2017, it won the 2017 Queensland state award for commercial architecture.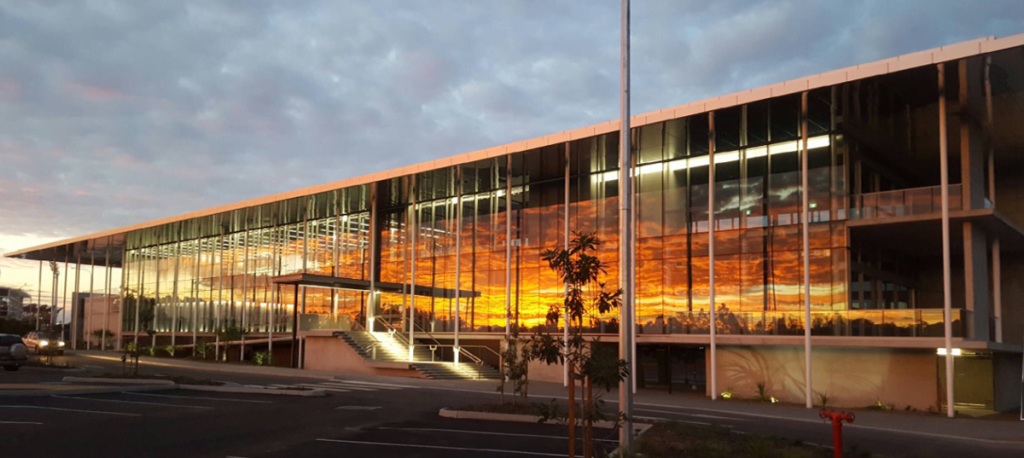 Above: KDV Golf and Tennis Academy, Carrara, Gold Coast, Queensland
In its January-February 2018 edition, Architecture Australia magazine gave it generous coverage, and there is a link to that feature article here.
After winning the Queensland award, Hiromi's first media interview was also published here in the Australian Design Review.
But, when working for Harry Seidler, Hiromi had already proven her ability to create unexpected financial benefits for developers.
Our commercial differentiator: Delivering design-driven windfalls for commercial multi-residential developers
At Seider's, Hiromi earnt Harry's esteem not least by doing just precisely this, securing her developer client an unforeseen bonus of more than $5 million when she designed an unexpected extra unit into each of 11 of 16 floors of the North Apartments building in Sydney's Goulburn Street.
Being extremely skilled and disciplined with tight spaces is baked into her practices as a product of her Japanese architectural background and the pressures of having repeatedly had to prove her space-economising abilities to Japan's banker-investors when working there during its economic-growth "bubble" years.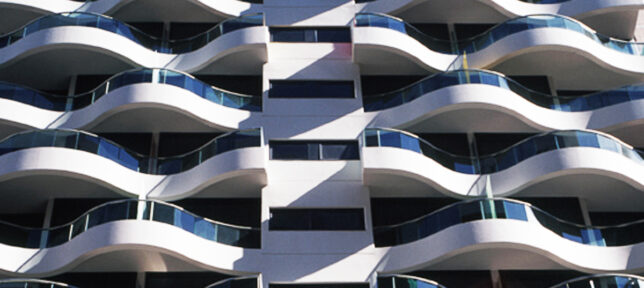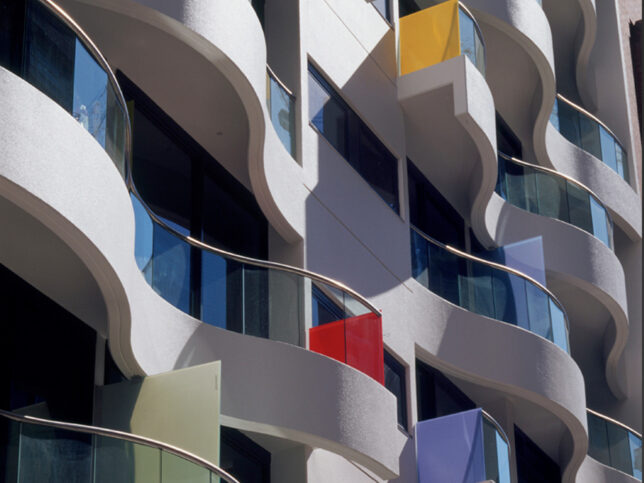 Likewise, on a current apartment-development project in southern Sydney comprising a requirement for 60 units, her design has yielded an extra four, bringing its total to 64 units.
Shiro exists to create attention-grabbing spaces to feel good about
On the KDV Golf and Tennis Academy's completion, we were given feedback independently by groups representing each of two prestigious visiting Queensland property developers that the design characteristics that bathe its interior so generously in natural light made the project "feel good."
Its striking appearance aside, this was also a notably inexpensive building, built on time and to budget.
We are now working for our client, KDV Sport, on its follow-up project, its student accommodation block, designed to house top-flight international sporting students in an environment that simply must follow this same "feel good" rule.
Presenting and producing new and better ways of living and working
With its form and functionality, the KDV Sport accommodation facility's design demonstrates a model environment for any development needing to incorporate amenities shared by groups with common requirements alongside private, individual living spaces.
And because our design of high-ticket sports living quarters has given us experience in hospitality, sport and leisure, we wish to extend this expertise in collaborations that advance the development of such shared facilities in new ways of living.
Such design extends most naturally to welcoming residential spaces that facilitate retirement, aged and village living, build to rent and coliving, but also coworking and modern, creative workspaces. In any of these, their users must feel at their most comfortable and productive best. We believe there may even be a place in the world for "boarding houses for rich people."
Working with those who wish to capture better the knowledge of users by using state of the art briefing practices will enable us further to design and deliver yet more optimal new places in which to live and work.
Growing single-dwelling residential expertise
In residential, although we never set out specifically to design houses, at around the time as Hiromi won the Queensland architecture award, we were also invited to submit three of our house designs for inclusion in the television show Grand Designs Australia. 
This dramatic luxury home we currently have under construction on the Parramatta River waterfront, NSW, aside (which is being built for the family of a successful multi-residential developer), the other two were in Kellyville, NSW, and Gordon, NSW.
In the Parramatta River waterfront house video, we've taken a bit of licence with the background, but the illustration is otherwise faithful to what is being built.